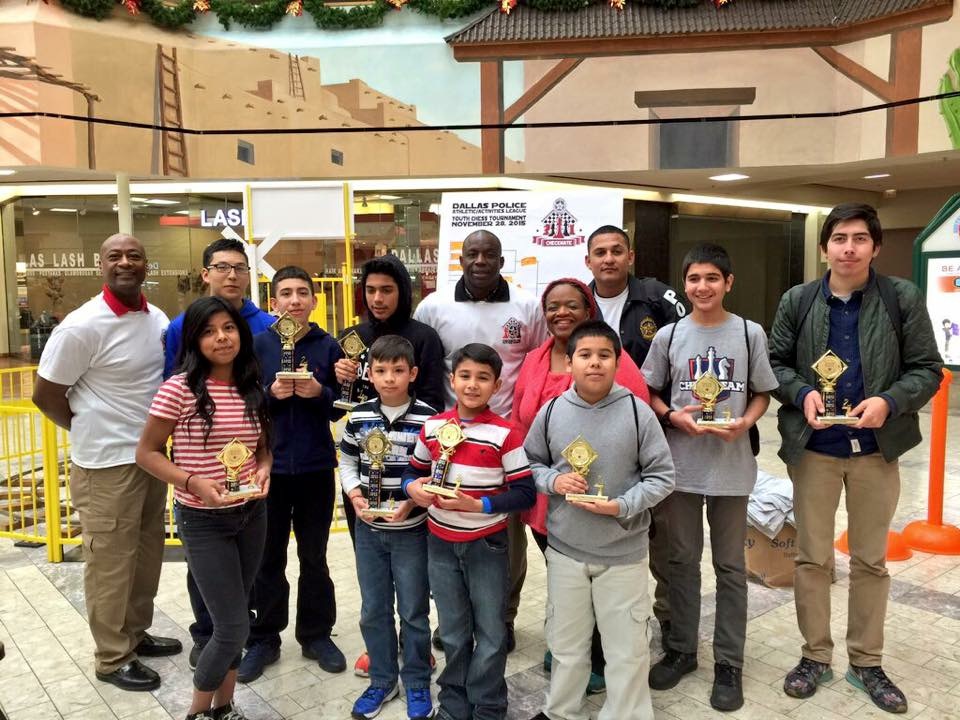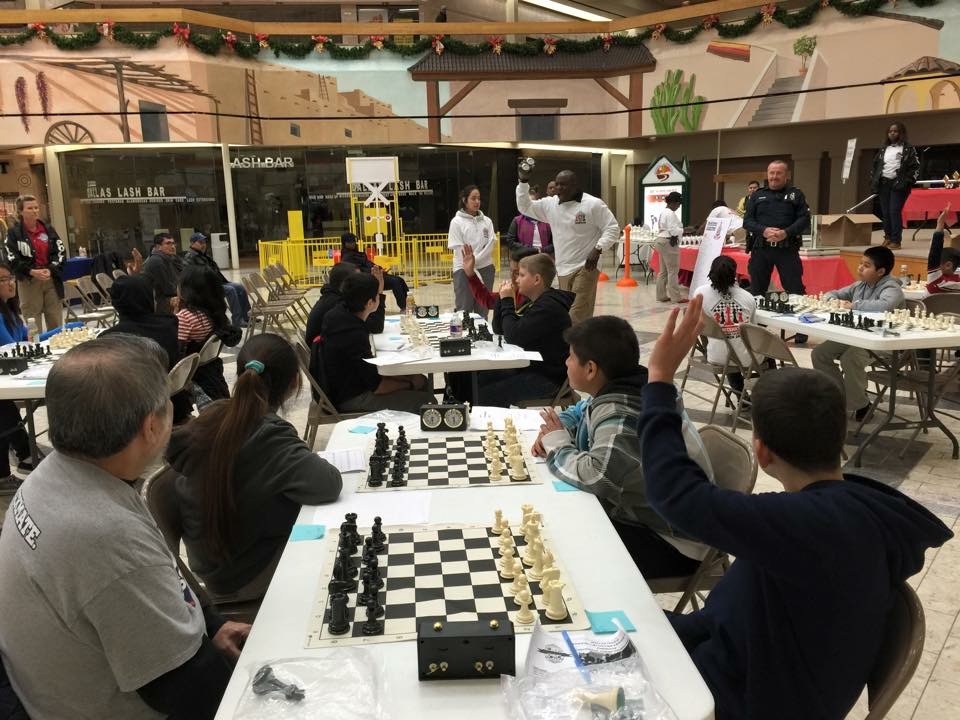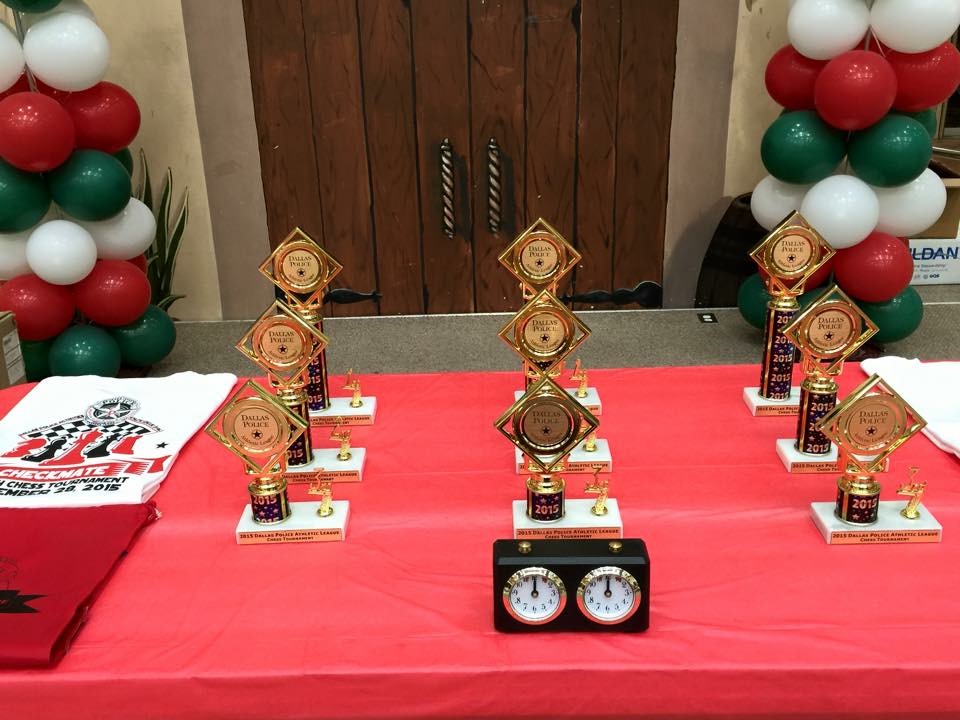 Description
CHECKMATE is a mentoring program which uses the game of chess to improve academic performance, build self-esteem, provide structure for Dallas kids, as well as build trust and a relationship with Dallas Police Officers.  Once the participants learn the titles and abilities of each piece, get familiar with the chess board, and understand how to use the clock, they will learn to use strategy and logic to play against other players.  This will help our participants to make better decisions, become analytic thinkers, be motivated to learn and take pride in their accomplishments.  Participants will also learn how to be graceful winners and losers, think two to three moves ahead, and most of all, many of the moves you make in chess you can apply to your everyday life:  think ahead, know which way you should go, and make good choices.
Eligibility: 8 to 18 years of age
The Dallas PAL also hosts two chess tournaments per year at Dallas Police Department Headquarters, 1400 South Lamar, Dallas, Texas 75215, Second Floor Media Conference Room.
Watch our Facebook page to sign up for the Tournament!