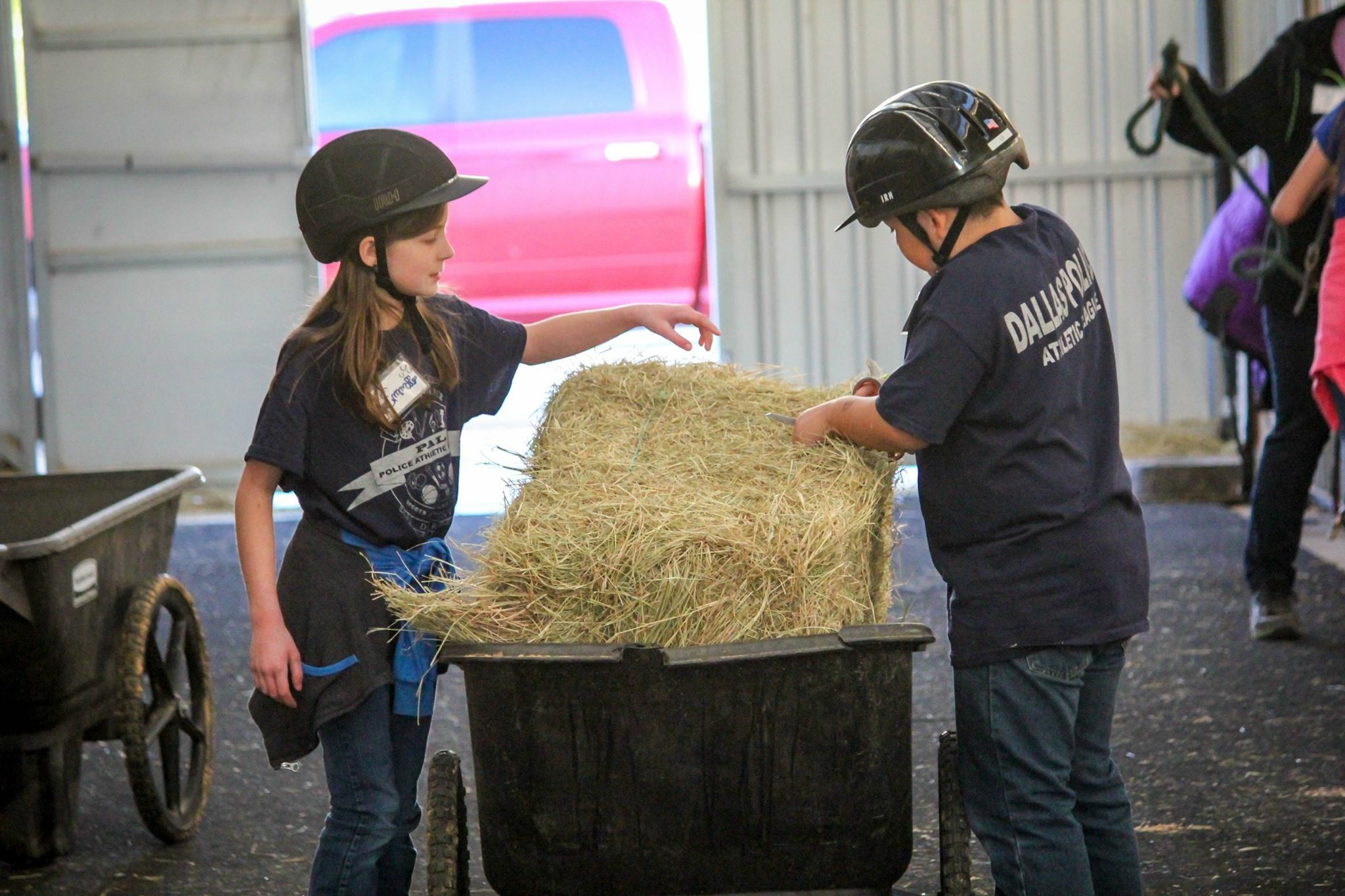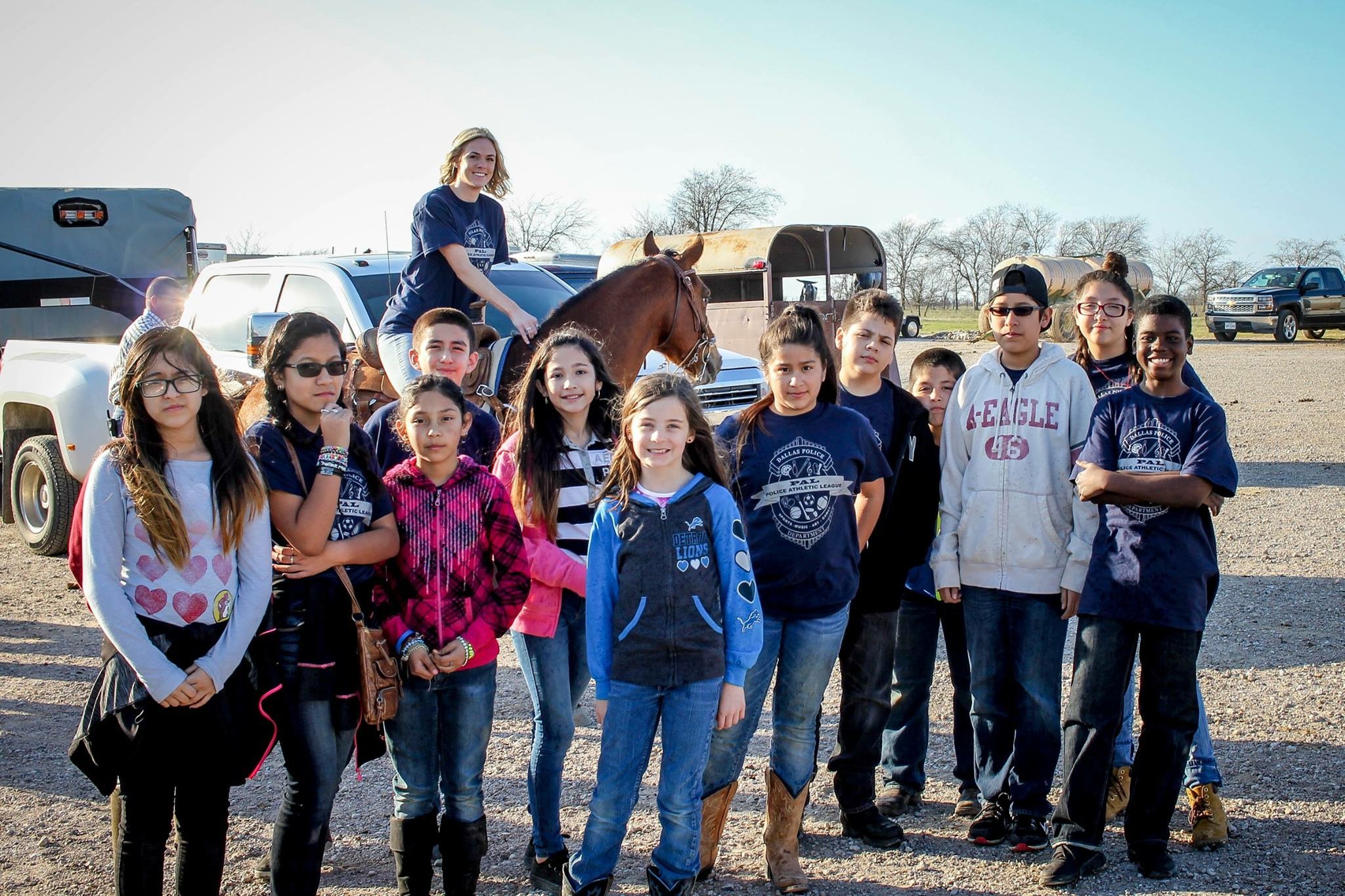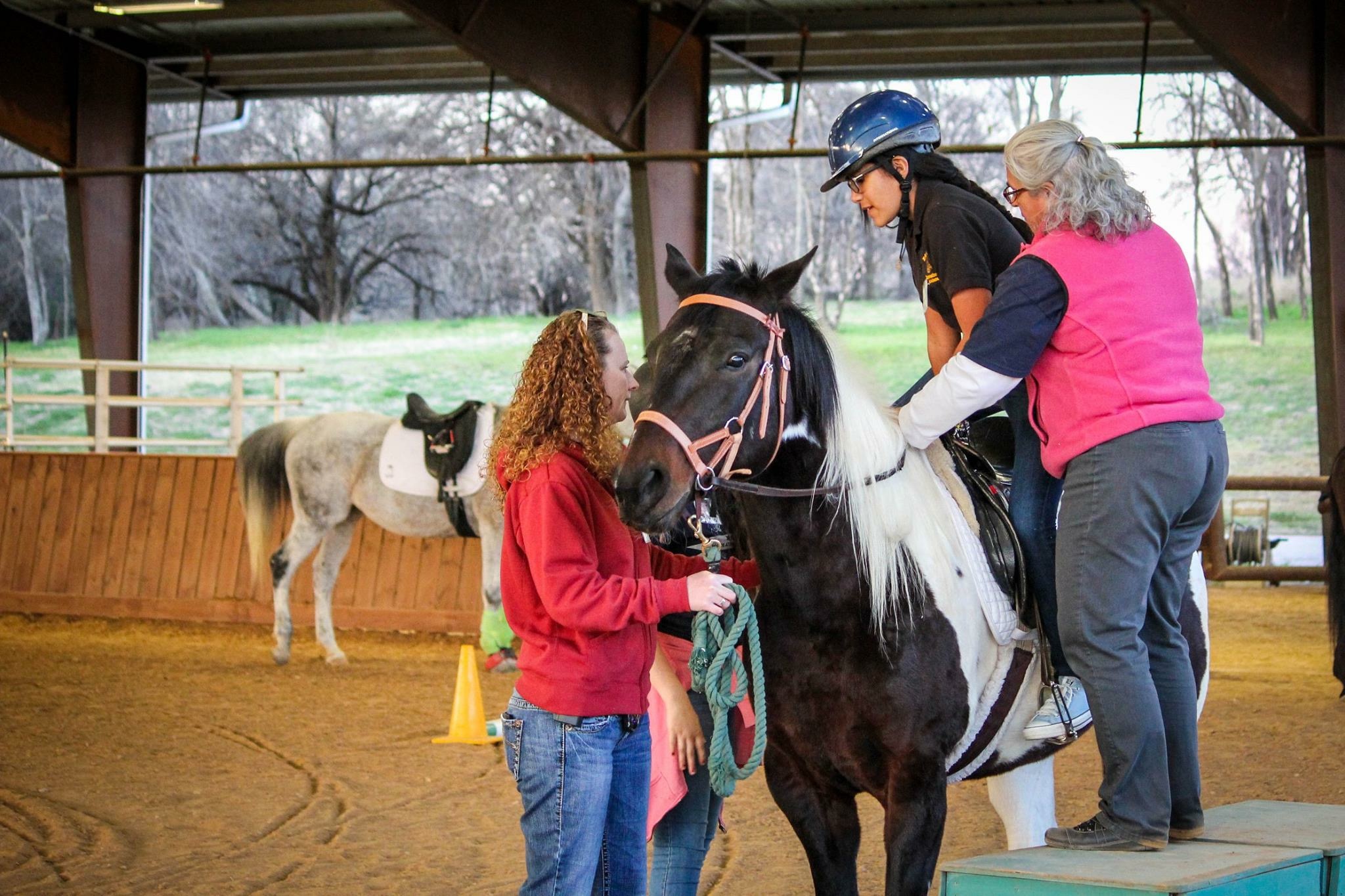 The Horsemanship Program takes place at the Texas Horse Park at the Trinity in the Southeastern area of Dallas, under the guidance of an experienced Dallas Police Officer and the staff at the Texas Horse Park.  Riders of all experience levels and ages are welcome.  The children meet several times each week, with the advanced riders guiding those with less experience and everyone has the opportunity to ride at least one day each week.  Dallas PAL partners with both Equest and River Ranch to create a comprehensive horsemanship program that moves children from their first introduction to horses, beginning riding skills through advanced riding skills, and even carriage driving!  Throughout each spectrum of this program the participants are encouraged to give back by volunteering their time with the various programs offered by both Equest and River Ranch.  The Texas Horse Park is located in an old forest area within the City of Dallas and provides opportunities for the young participants to explore the nearby lakes and trails while on guided trail rides. 
Eligibility:  7-16 years of age, Male and Female
Location:  Texas Horse Park, 811 Pemberton Hill Road, Dallas TX – 75217
Hours & Fees:  During the school year, Horsemanship is operated as an after school program, in conjunction with Dallas Parks and Recreation Department.  There is a $25.00 monthly fee for participation (scholarships are available).
For additional information please contact:  scott.jay@dallascityhall.com